THE HAITIAN REVOLUTION AND HAITI'S FOUNDERS
You could argue that almost anything on this site is related to this subject, but I've tried to keep my focus pretty tight here. The main squares in Port-au-Prince, Cayes, Cap-Haitien, Arcahaie, Marchand-Dessalines (among others) all have tributes to Revolutionary leaders and martyrs (some can be found scattered throughout this website, even if they aren't highlighted below). In addition to the sites below, the series of forts Dessalines planned to line the nation's mountains deserve mention. On the site (so far), I have: Fort Ogé (named for Vincent Ogé) in the South-east; Forts Delpeche and Drouet on the Côte des Arcadins; Fortresse des Platons (burial site for revolutionary general Geffrard); Forts Jacques and Alexandre above Port-au-Prince; and the forts encircling the town of Marchands-Dessalines (see below). See Sites/Photos needed for more sites I'm looking for.
Camp Gérard (South)
On the road from Les Cayes to Camp-Perrin, Camp Gérard is the location of an important battle during the Revolution, noted by a plaque placed in 2006. Near the fort ruins, several buildings: one a ruin, a couple that have been refurbished and are in use, and an étuve. Currently, tobacco production has taken over much of this space. One of these pictures shows an entrance to a long tunnel that goes from the house under a road for several hundred feet, ending in a nearby field. Some young men from town told me that it was for the colonists to escape. I saw a similar tunnel in Quartier Morin outside Cap-Haïtien, and I've seen a much more extensive one at the Laborde plantation in the Camp-Perrin region (see the Cayes page).
Habitation Pemerle

(South)
Habitation Pemerle's 2006 plaque notes it was the home of one of the most important fighters in the Revolution, Martial Pemerle. This site is near Camp Gérard and has a unique double tower structure: unlike anything I've seen elsewhere in Haiti.
Fort Cari (?)

(Petit-Gôave, Nippes/SW of Ouest)
This small fortification was called Fort Cari by locals. It's on a hill above Petit-Goave (south). There is one small intact building–filled with plastic flower offerings at the time of my 2009 visit–and, at the top of the hill, within the ruins of an old foundation, a memorial installed by President Magloire in 1954, the country's 150th birthday. This must have been put up at the same time as the one for Souloque at the Dames Battery downtown (you can barely make it out, but the engraver's name is the same–G. Hermantin). This marble plaque reads: "30 Mars 1803 Borno Lamarre Romain Eveillard Brouard Clermont Fremont Paul Magloire President 1954."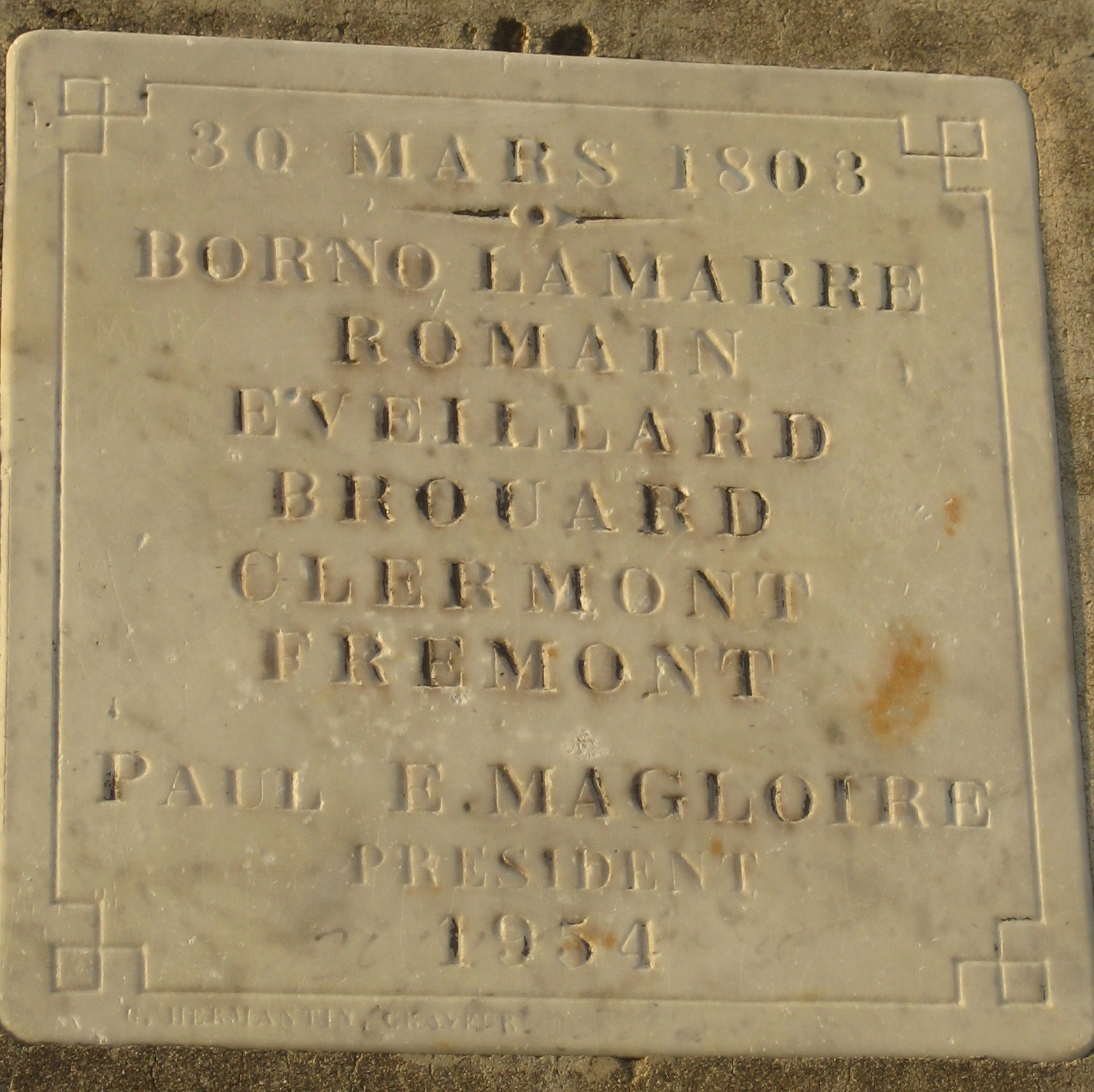 Arcahaie general (Côte des Arcadins)
This gallery features pictures from downtown Arcahaie, with a focus on the main square and its statue of Dessalines and dedication to Catherine Flon, who sewed together the Haitian flag from the French tricolour. For more on this historic moment, see the Merotte gallery below as well. At the end of the gallery is a selection of photos from a sugar mill near Merotte. It's mentioned in L'Habitation Sucrière Dominguoise by Michel Philippe Lerebours (Les Editions des Presses Naitonales).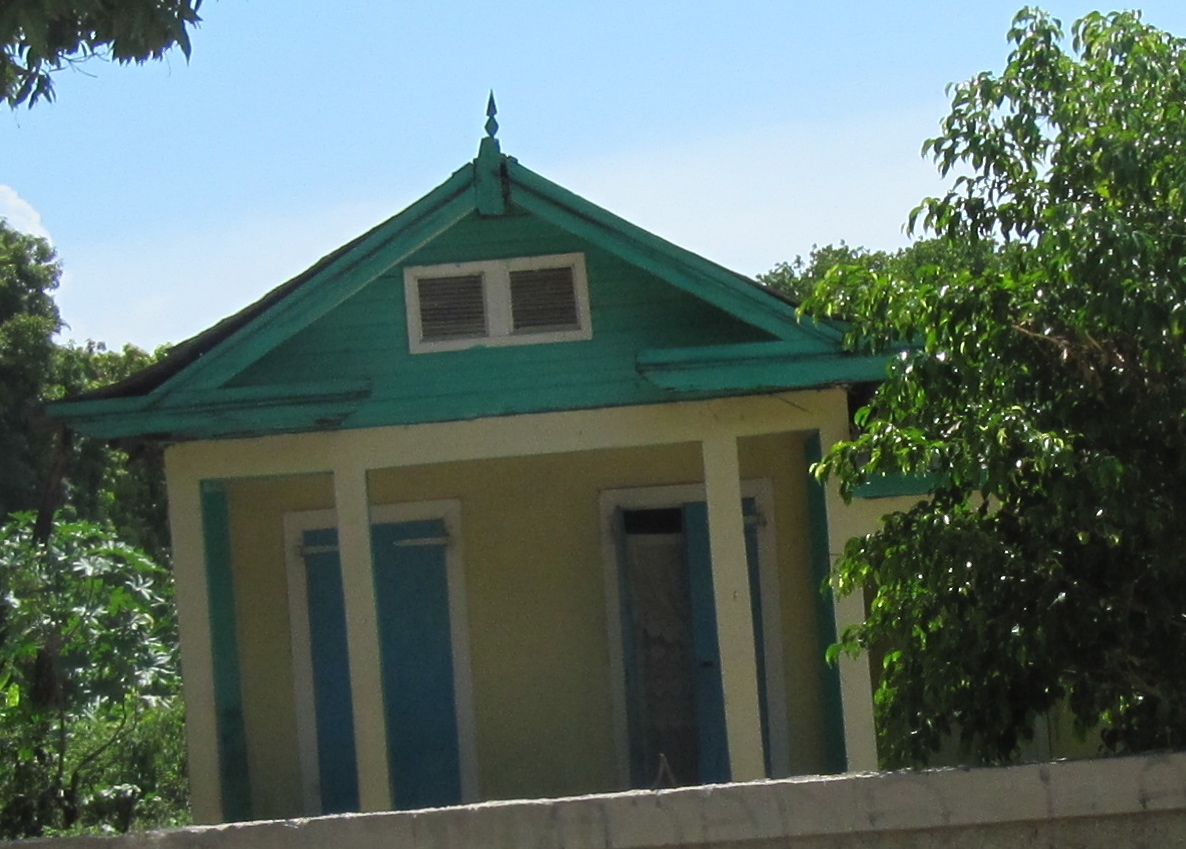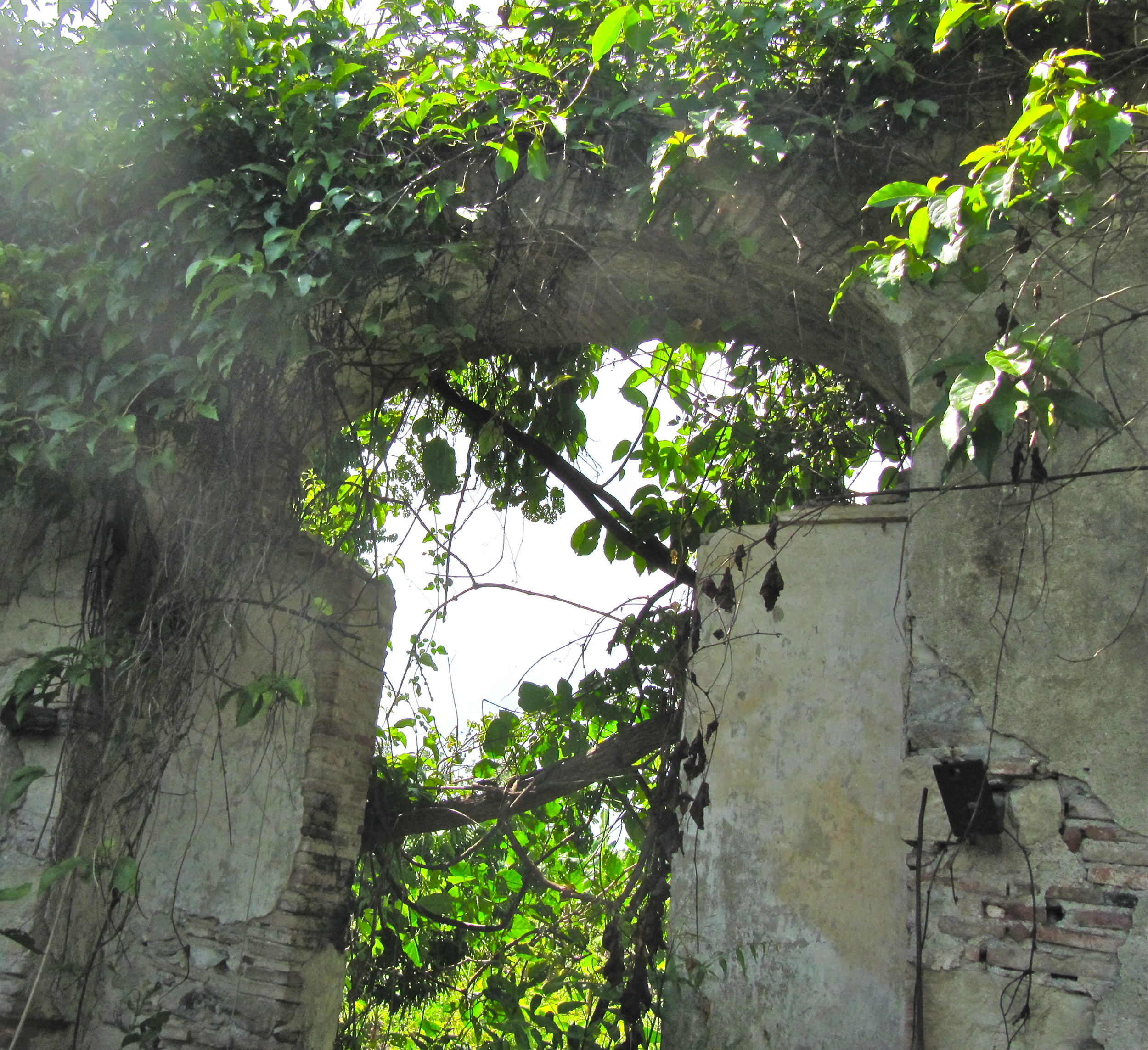 Merotte, Archahaie

(Côte des Arcadins)
North of downtown, in Merotte, a monument marks Dessalines' ripping of the French tricolour to create the first Haitian flag, sewed together by Catherine Flon. Across from the flag murals is the Lakou Grann Guitonn, described as a peristyle restored to Guitonn's memory (the plaque in the gallery below says he played an important role alongside Dessalines in the fight for Haitian independence).
Petite-Rivière de l'Artibonite features an important battle site of the Revolution as well as one of Christophe's palaces. Click below to see the photos.
The whole Marchand-Dessalines page is of interest. Click below to visit the town and forts.
Click below to see photos of Christophe's palace, Sans-Souci, and fortress, Citadelle Laferriere in Milot (North).